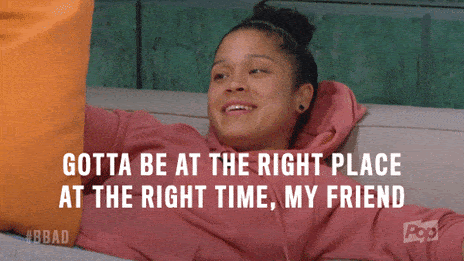 Home prices have a tendency to follow seasonal patterns; if these persist in the future, you can use them to your advantage to avoid overpaying.
So, when is the worst time to buy a home?
Home prices typically peak in the spring
In 2019 (the most recent full-year not impacted by the pandemic), US single-family existing home inventory peaked in June (1.70mm homes), as did prices ($289k median home price). This implies if you want the highest number of options, June is the best month.
However, that was also the peak month for home prices in 2019, and prices fell for four straight months after that, bottoming in October 2019 at $274k. They did not permanently surpass that peak for an entire year, reaching $298k in June 2020.
By this metric, June 2019 was the worst, as there were 11 subsequent months when home prices were virtually flat or lower.
The best months were a tie between October 2019, November 2019, and December 2019, when home prices ranged from $274k – $277k; there were only two further months, January 2020 and February 2020, in which home prices kept falling; by March 2020, they were at $283k, above late 2019 levels, and they never looked back.
Why do home prices peak at the end of spring?
This likely results from the rush of buyers that are most comfortable moving around the end of the school year and before the next school year starts.
They are willing to overpay for the convenience of moving when it is least disruptive to their family's lives.
While you may share this desire to maximize the convenience factor, you should carefully consider joining in this buying frenzy if you want to make the best possible financial decision.
If you had waited until October 2019 to buy instead of June 2019, you would have seen a 5.1% drop in home prices that could have saved you a lot of money on your purchase, and inventory levels of 1.56mm might still have been high enough to yield attractive choices, beating out the inventory levels from the beginning of the year (Jan 2019 – March 2019, all <1.5mm), and November 2019 until today (inventory dropped to 1.45mm in November 2019, and has remained <1.5mm since then, falling even further to <1.1mm in November 2020 all the way through the latest month June 2021!).